How to Dispose of a Grill
Disposing of an old grill can be challenging as they're not easily thrown out with regular trash due to their large metal components and potential hazardous materials like propane or electric wiring. Free pickup options are also rare, making it difficult for homeowners to get rid of their grills. Fortunately, Jiffy Junk can help make the process hassle-free. We know how to dispose of a grill. Let's explore all the available options for disposal, so you can choose the most suitable one for you.
Why A Grill Is Considered Hazardous Waste
When thinking about how to dispose of a grill, it's important to note that grills contain hazardous components that require special disposal procedures. For instance, propane tanks on gas grills must be removed and disposed of properly to avoid potential explosions. Moreover, the large metal shards from old grills are not acceptable in regular recycle bins and must be taken to recycling centers. Due to this risky business, it's crucial to dispose of grills through appropriate channels to ensure safety and environmental responsibility.
Propane tanks in grills are considered hazardous waste and need special disposal procedures. Local governments often have their own rules and instructions for propane tank disposal, so it's important to check with them before proceeding. Throwing away propane tanks with regular trash is dangerous as they're flammable and can cause fires or explosions. In some areas, you may be able to recycle propane tanks. Just be sure to look into it for a safe and eco-friendly disposal option.
To dispose of grills, remember that electronic components in grills contain harmful materials like lead, cadmium, mercury, and organic compounds. Disposing of grills with regular trash can be harmful to the environment due to the potential release of these toxins. It's important to follow proper procedures to dispose of grills and their electronic components responsibly.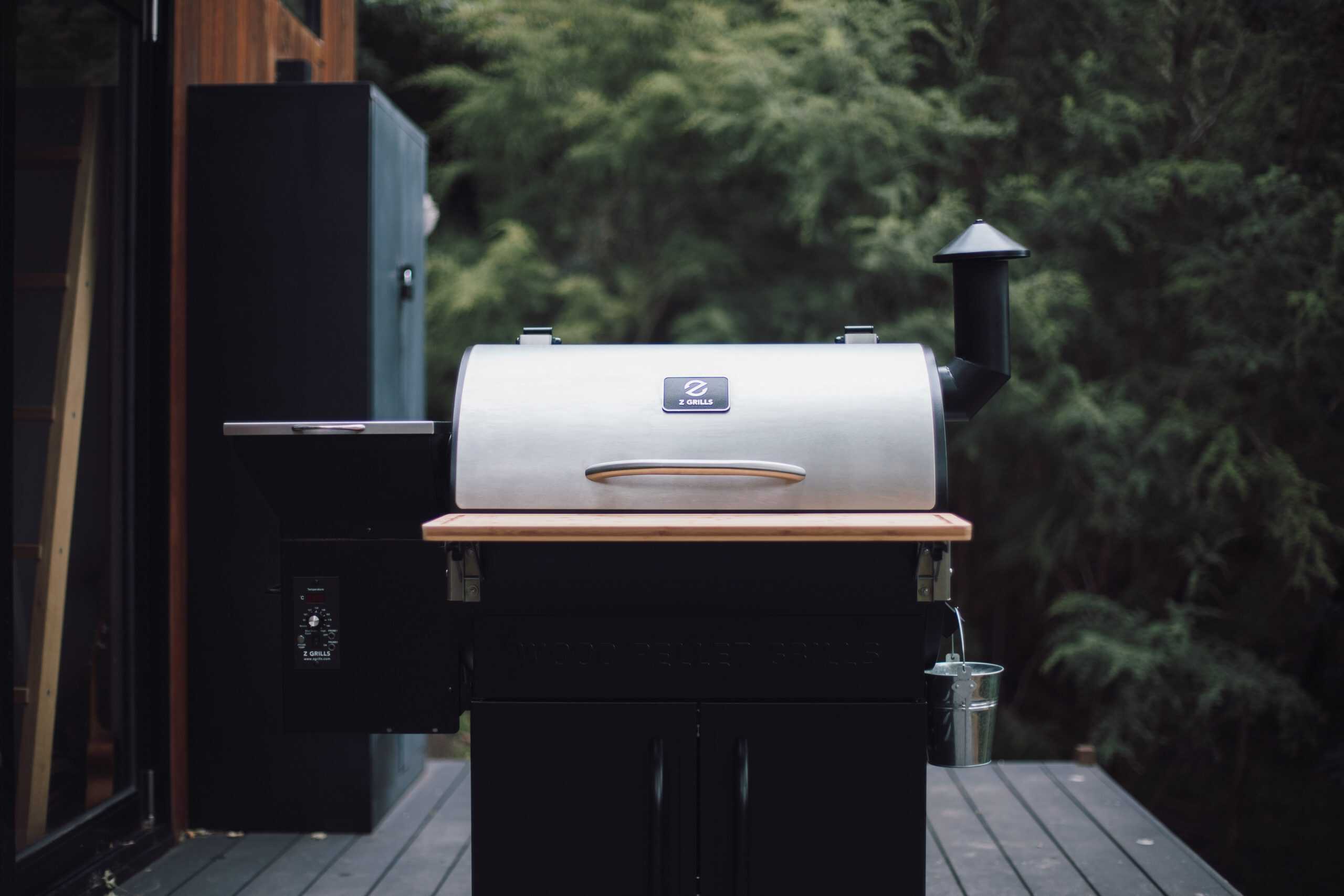 The Easiest Way: Schedule a Grill Removal Appointment
Jiffy Junk knows how to get rid of a grill. The quickest way to get rid of a grill is to schedule an appointment with us for removal. Removal companies can recycle, donate, or dispose of it based on its condition. Jiffy Junk offers gas grill disposal services, saving you time and effort. Don't hassle with DIY options - call Jiffy Junk to easily get rid of your old grill.
Jiffy Junk offers fast and eco-friendly grill removal services. Our team will pick up your old grill, recycle or donate it when possible, and dispose of it responsibly. Trust Jiffy Junk to make your next grill removal hassle-free and environmentally responsible.
With Jiffy Junk's White Glove Treatment, old grill pickup is just the beginning. Our team will remove all your junk, leaving you with a clutter-free space to enjoy. Let us handle the heavy lifting and tedious cleanup, so you can relax and enjoy your newly cleared-out space.
Jiffy Junk offers gas grill removal services for both residential and commercial properties. No job is too big or small for our fast and efficient team. Trust us to discreetly and professionally remove your grill, leaving you time to focus on what truly matters to you.
Jiffy Junk is locally owned with teams throughout the country, allowing for fast and efficient old gas grill pickup. We even offer same-day service, so you can quickly and easily get rid of your unwanted grill. Trust us for speedy and reliable junk removal services.
At Jiffy Junk, we prioritize sustainability by donating and recycling whenever possible, if you work with us for an old grill disposal. Our experienced team knows local donation facilities and recycling plants, and as a locally owned company, we're familiar with all the rules and regulations in your area. Trust us for eco-friendly and responsible junk removal services.
Preparing Your Grill for Pickup
Before our pros arrive for the disposal of old gas grills, make sure the grill is clean, even if we won't be donating it. Let us know if there's still propane in the tank for safety purposes. If you're preparing your garage for junk removal, check out these specifics for garage clean out.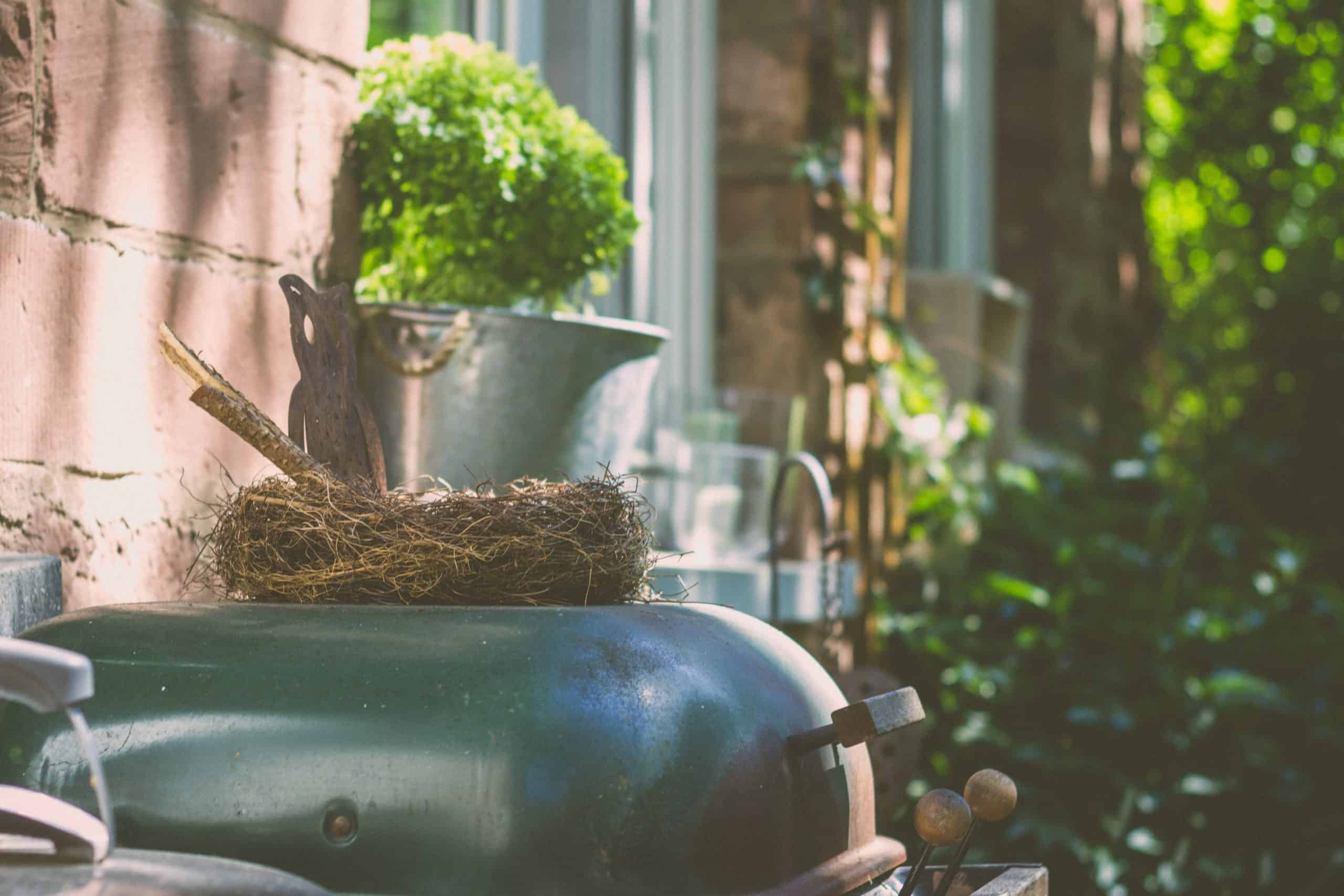 DIY Grill Disposal - How to Dispose of a Grill Properly
The truth about DIY grill disposal: While it can be done, it's important to keep in mind that grills are composed of various materials that must be handled separately. Let's take a look below at some of the things you need to know before you get started:
Start with Propane Tank Disposal
To dispose of grills, remember that electronic components in grills contain harmful materials like lead, cadmium, mercury, and organic compounds. Disposing of grills with regular trash can be harmful to the environment due to the potential release of these toxins. It's important to follow proper procedures to dispose of grills and their electronic components responsibly.
Option 1: Disassemble and Scrap
If you want to know how to get rid of a grill by yourself, try this option. Start by taking apart the grill into the smallest possible sections. Put the recyclable parts in the recycle bin and take larger metal pieces to a scrap yard. To find out if you can recycle your old grill, contact your local recycling facility or scrap metal facility. Be sure to properly dispose of hazardous materials and electronics.
Option 2: Recycle Electronic Components
To properly recycle grills, you must dispose of electronic components in your grill and look for an e-waste facility in your area that accepts them. If your grill doesn't have electronic components, you can skip this step and move on to other disposal methods. Recycling your grill is a great way to reduce waste and help the environment.
Option 3: Check With Your Local Trash Collector
Sometimes, you can find a free BBQ removal by contacting your local trash collector. If they offer bulk item pickup, leaving your old grill out for them may be an option. Call first to check the pickup day and fees. Improper disposal can lead to fines. Alternatively, contact Jiffy Junk for a free quote on proper grill disposal.
Option 4: Sell or Donate Your Grill
If you're still exploring ways on how to get rid of an old gas grill, look into selling or donating it.


Selling
You can try selling your old grill locally or listing it on sites like Craigslist or Facebook Marketplace. Interested buyers can come to pick it up, eliminating the need for transportation. Make sure to mention the condition of the grill, including whether or not it comes with a propane tank.

Donating
Call your local thrift stores or community centers to see if they accept grill donations. Keep in mind that you'll need to find a way to transport the grill. Also, remember to remove the propane tank before donating. If you're unsure about propane tank disposal, check with your local propane dealer or gas company.
Cost to Remove a Gas Grill
If you decide to hire a professional to remove your gas grill, the cost varies based on factors like size, type, location, and urgency. On average, the cost to remove a gas grill is around $80. Contact Jiffy Junk for a quote tailored to your specific needs.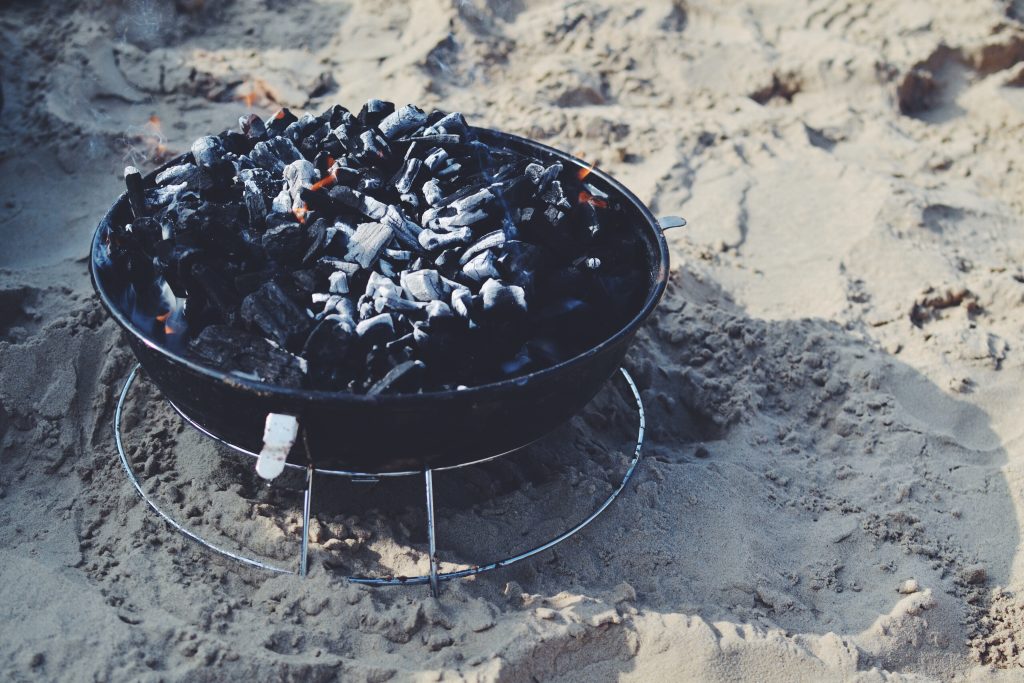 What Should I Do with Charcoal?
When learning how to dispose of a charcoal grill, charcoal disposal should be at the top of the list! Here are a few pointers to help you along the way:

Charcoal ash should be completely cool before disposal. Ashes should be put into a metal container with a tight-fitting lid, away from any flammable material. Don't dispose of ashes in your regular trash or recycling. Always be sure to check with your local waste management facility for proper disposal methods.
One way to get rid of the charcoal is to wrap the remaining ashes and briquettes in aluminum foil before disposing of them in the regular trash.
Another way is to use it for compost. Composting a few pieces of charcoal can increase the carbon content in your compost pile, providing energy to microorganisms as they break down organic matter.
If you have additive-free, wood charcoal from your grill disposal, you can use it as fertilizer for your plants. Use it sparingly, depending on what you're growing.
What to Do with an Old Grill That You Want to Keep
If you're not ready to part with your old grill, no worries, there are alternative ways to utilize it. Let's take a look at some of the more creative ideas to repurpose your old grill and give it a new life.
Instead of gas grill disposal, get in touch with your creative side. Consider turning it into a colorful garden planter. It's a rustic and unique way to reuse and save materials. You can paint the grill to make it more attractive, put soil in the base, and plant a garden inside. It's a great way to repurpose the grill while adding a touch of greenery to your outdoor space.
Who says an old grill can't be repurposed to use as an outdoor bar cart? This is one of the fun ways that people are finding it easy to do. Simply remove the lid and top, and replace it with a wooden plank. Stain and finish the wood to give it a more polished look. This is a great way to recycle gas grills and create a functional and stylish addition to your outdoor space.
Multipurpose: Cooler Station
Repurposing a broken barbecue grill as a cooler is a unique and practical idea. Fill the base with ice for your drinks and use the side panels as counter space for making drinks. You can even place a plank on the bottom between the legs to store other mixers and beverages. It's a creative way to recycle a broken barbecue grill and turn it into a functional outdoor accessory.
Now that you know the routes you can take for grill disposal, remember that we're here to help. At Jiffy Junk, we make BBQ grill disposal easy and stress-free. We handle everything from pickup to responsible disposal. Don't forget to take advantage of our other services such as  yard waste removal and appliance pickup to make the most of your pickup. Contact us today to schedule your hassle-free removal.
Interested in

Getting Started?
Have a big cleanout job that needs to be done right away? Contact us today. We'll get rid of your junk in a jiffy!
What Our

Customers

Are Saying
Thousands of satisfied customers across America have shared their Jiffy Junk Experience.