Where to Turn for Emergency Junk Removal in Austin
Sometimes you have all the time in the world to get rid of things you've been meaning to clear out of your space. Then there are times when you're facing a pressing deadline, and emergency junk removal becomes a very real necessity. For Austinites, it's not always easy to know where to turn when waste management is incredibly time-sensitive. Zero Waste goals and a strong focus on greener disposal initiatives shape the way municipal services approach bulk collection, and can make it difficult for residents in need of quick waste management.

When you're staring down the barrel of a looming deadline with a towering junk pile, you need a solid plan for disposal. Knowing all your options, and how they can affect your productivity, is key to staying on schedule.
What Are My Austin Emergency Junk Removal Options?
When you think of waste management, municipal disposal is likely the first thing that comes to mind. After all, you're able to reliably dispose of household waste by simply chucking it into the appropriate bin and wheeling it up to the curb. Large-scale waste, however, is a horse of a different color.

While many cities around the country provide bulk disposal services on a fairly regular basis, Austin takes a different approach. With a Zero Waste by 2040 goal, Austin Resource Recovery provides bulk disposal only twice per calendar year. This means that when you need emergency junk removal, your chances are slim that your schedule will align with those twice-yearly opportunities. Even if you are able to make a six-month window work with your pressing deadline, there are some things you may want to consider before hauling your unwanted goods and debris down to the curb for bulk collection week.

First and foremost, there are a number of restrictions in place governing what ARR collection professionals will and will not accept during bulk disposal week. Items too large to fit into a container, like furniture, appliances, rolled fencing and carpeting, nail-free lumber and doors are considered acceptable bulk waste. Any bagged waste will be considered extra trash and subjected to extra trash fees. Construction and demolition waste are not acceptable, nor are sheet glass, automotive parts, cardboard or household trash.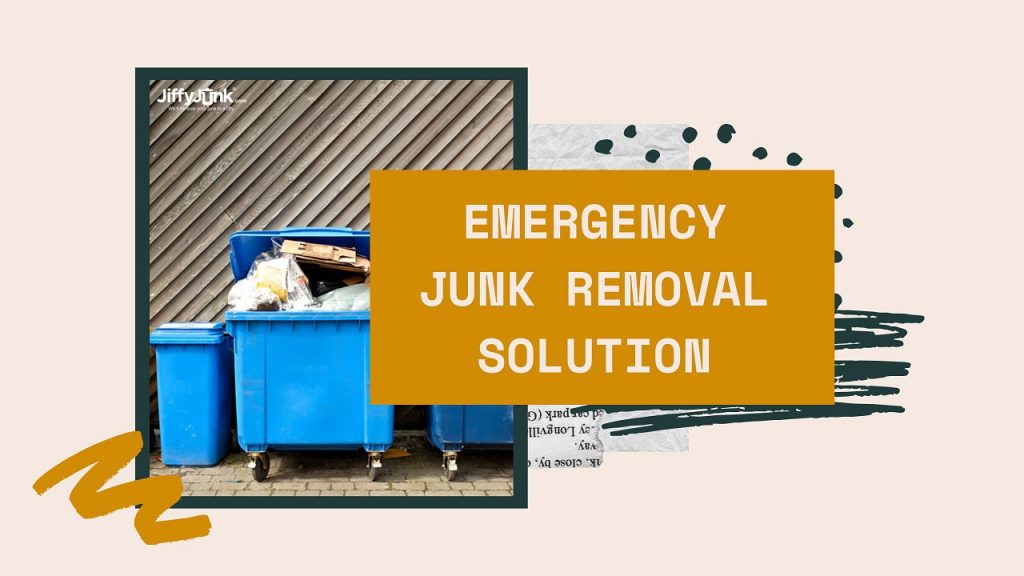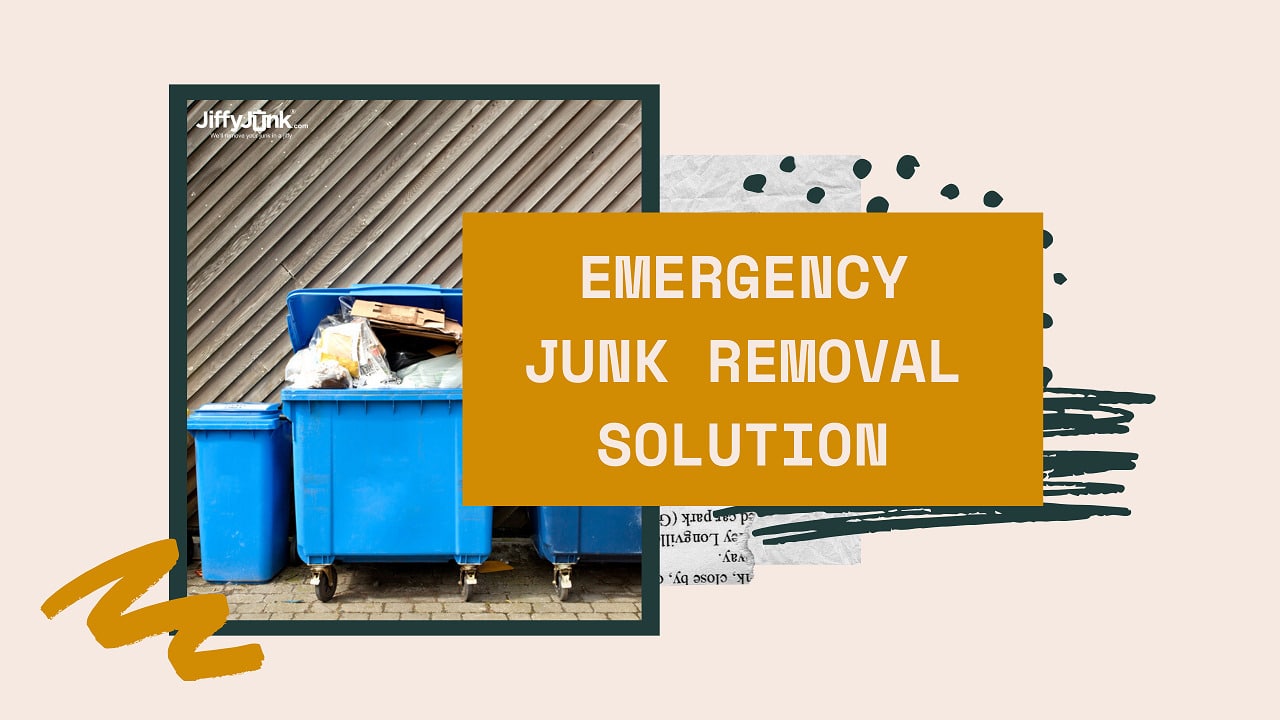 If you're preparing for a big move and trying to purge large volumes of small waste, bulk disposal through Austin Resource Recovery won't be a good solution, even if the timing works in your favor. These policies can also present a problem for projects like hoarding mitigation or working to close an estate. This isn't the only thing to consider, though. Despite a focus on minimizing waste, there's a dark secret to Austin's bulk collection week.

All items placed out for collection must be separated into three distinct piles: passenger vehicle tires removed from their rims, metal items (including appliances) and non-metal items. Items in the first two categories are transported to the appropriate recycling facilities, but despite municipal sustainability goals, all others are taken directly to the nearest landfill. If you're dedicated to minimizing your environmental impact, this adds yet another layer of complication. Even furniture and household goods in perfectly good condition are taken to the landfill, because there are no systems in place to facilitate their delivery to local donation centers.

You're also in charge of all the heavy lifting, all the sorting and all the hard work. Since waste management on such a large scale is almost always only a small part of a larger project, it's important to consider the value of your time and labor. Anyone can handle waste removal; can just anyone take your place as a project manager?

Looking to Austin Resource Recovery for emergency junk removal means dealing with schedule difficulties, an increased environmental impact and the burden of lugging heavy items to the curb. It also means taking time out of your busy schedule of managing aspects of your project no one else can handle to deal with trash. In the end, partnering with a professional hauler who understands the unique demands of emergency junk removal is almost always a better choice.
Choosing an Emergency Junk Removal Solution
You don't have time to wait for a twice-yearly solution to roll around, and you don't have time to invest in sorting, managing and hauling waste. At Jiffy Junk, we understand the importance of meeting deadlines. We're also dedicated to preserving the planet for future generations, so we take a unique approach to waste management.

When our extensively trained and highly knowledgeable removal technicians come to your home or place of business in Austin, we provide true white-glove service with a focus on sustainability. Everything we remove, we carefully sort to ensure all items in usable condition make their way to local donation centers, not the landfill. Everything else, we seek out recycling centers or other ethical disposal solutions that don't include landfill dumping, whenever at all possible. We provide eco-friendly junk removal services you can feel good about, so you can enjoy a clean conscience along with your clean space.

We also do all the heavy lifting for you, even uninstalling unwanted appliances and tearing out old carpeting if necessary, so you can invest your energy in other areas. When we're finished removing the things you no longer want or need, we give the space a once-over to ensure there are no lingering dust bunnies or cobwebs, so you have a truly blank space. Best of all, we work on your timelines, so you never have to worry about missed deadlines or working around the city's schedule.

Contact us today to learn more about our dedication to greener disposal, our commitment to full-service hauling and our customer-first approach to waste management. Together, we can turn even the largest and most imposing junk piles into something easily managed with a single phone call. No stress, no heavy lifting and no worries about what might be left behind if municipal haulers don't accept all you've set out for collection.
Interested in

Getting Started?
Have a big cleanout job that needs to be done right away? Contact us today. We'll get rid of your junk in a jiffy!
What Our

Customers

Are Saying
Thousands of satisfied customers across America have shared their Jiffy Junk Experience.