October 9, 2019.
Your house produces a lot of junk over time. If you are moving, renovating, or just doing some spring cleaning you will see that you have accumulated a big pile of junk in your house.
You go through the pile of junk to see if you have anything you need first. Then what do you do? You obviously attain the services of a junk removal company. But you shouldn't go for any of the company that comes up. There is a way to finding if the company you know is the best around.
You can do this by asking poignant questions related to their junk removal services. We have made an extensive list of questions that you should be asking companies that provide junk removal services.
These questions are designed in a way to let you know all the important aspects that cover junk removal. Along with that, it will help you see the company's ethics and code of conduct.
These are factors you should include in your decision-making process. After the list of questions, I will list down my choice of junk removal companies. So let us first begin with the questions.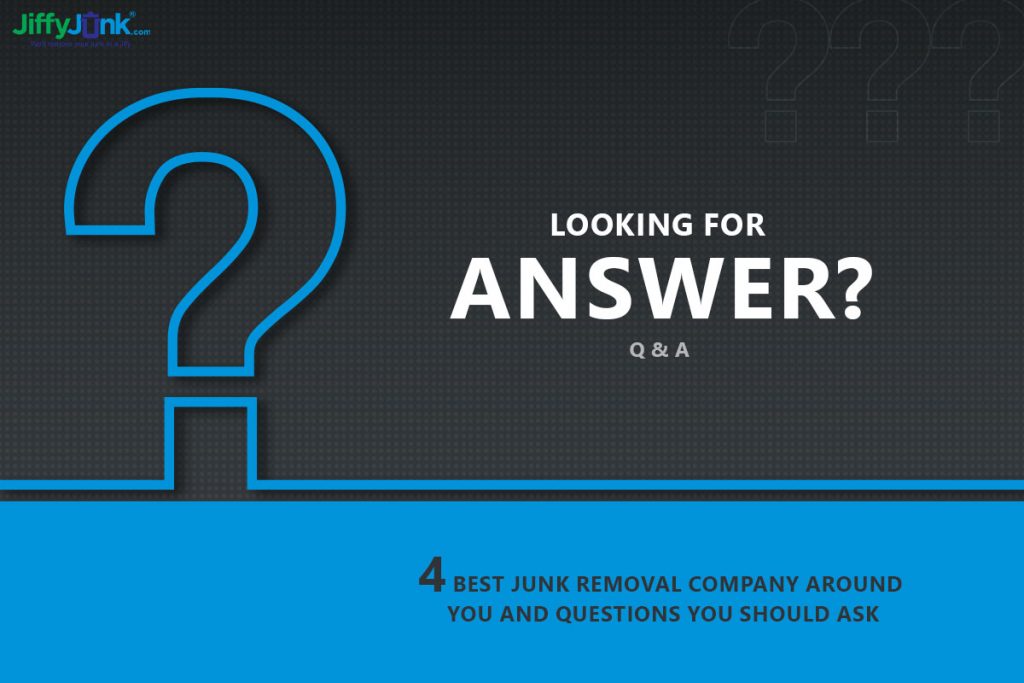 What To Ask
Instead of just relying on other people's words you should always check and vet the junk removal companies yourself. See if they are up to your standards or not.
Here in the following are some questions you should ask junk removal companies before giving them your contract:
Are They Fully Licensed?
Working with a company that has the necessary licensing and paperwork is imperative if you want to ensure quality. So whenever you are looking up junk removal companies you should most definitely ask about their license. So why am I focusing on licensing?
Well, a company that has a proper license will ensure that necessary steps are taken to dispose of your garbage, furniture, appliances, and electronics.
These companies will make sure that the property and other furniture are not bruised or damaged when hauling from your home, office, or yard.
Are they Insured?
Most of the time getting a license for junk removal will require insurance clearance.
So you can check out their insurance credentials to see if they meet the regulations or not. On top of that, this ensures your safety during a cleanout.
Are They WSIB Compliant?
When you are looking into a company you most definitely need to make sure that they have the right clearance. If the company is Workplace Safety and Insurance Board (WSIB) insured for workers then the company is good.
This is how you can judge that they are professionals. A WSIB insurance means that the company has ensured worker safety and security while working on your clear out project.
Systematic, Hygienic, And Uniformed Professionals?
Now you may think this is nitpicking but trust me it is not. You need to work with professionals for junk removal. That way you can eliminate the risk of damage.
If you see that the workers have uniformed and are hygienic and have a working system then you can rest assured that they are professionals you can work with. So whenever choosing your junk removal company make sure you ask the question!
Are Their Equipment And Vehicles Clean?
Cleanliness is a virtue and we all know it. This is especially true for a junk removal company. A company with clean equipment, tools, and vehicle is a good reflection of company ethics and professionalism.
This is why it is imperative that you find out their attitude towards cleanliness and if possible check their trucks and equipment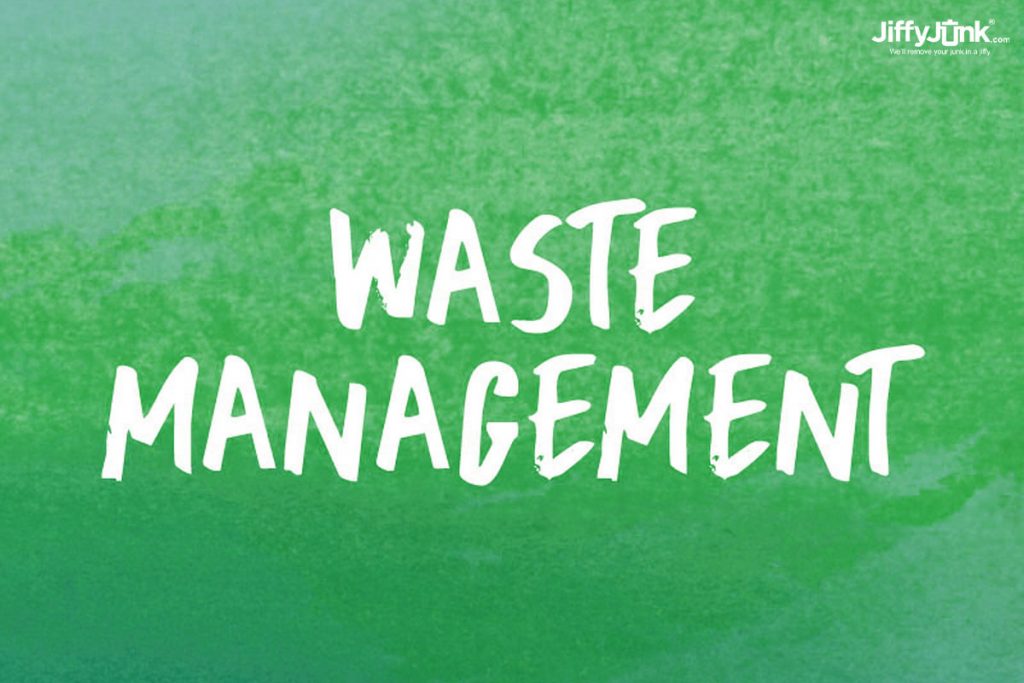 What Type Of Junk Removal Service Do They provide?
Say your old refrigerator is busted and is now junk. It's taking up space in your house and you need it to be gone. What you do is call up the most convenient junk removal company phone number for their service.
When they arrive they tell you that they can't do what you are asking them to do. That is just a waste of your valuable time. This is why it is important to be clear about the types of services you will need from the company.
There are two ways to approach this problem. You can either hire a junk removable team that specializes in the specific type of service you need. Or you can simply get a versatile junk removal company that has the means and the license to remove/haul any sort of junk.
Personally, I prefer the second option. This allows me to save money time and hassle as I don't need to call different types of junk removal companies for different types of junk.
If you are renovating then you have the same company provide you with additional services. Simply have them clean up construction debris, old appliances, and other debris as well.
Do You Need To Prepare?
So you have been talking to a company and they said that they need the junk moved to a loading zone where it can sit pre-sorted for junk removal? Well, get out of there immediately.
This is not what the best junk removal company should be. Regardless of the size amount and volume of the junk. Any junk removal company will provide ample support in moving, clearing and disposing of the junk.
If you have spoken to a good company about junk removal services then you will see that they won't let you lift a finger.
On top of that, they will clean up after they are done with the removal itself so that you don't have any clean up to do yourself.
How Long Will It Take Them To Complete The Service?
If you are contacting a junk removal company then obviously you need the junk removed as soon as possible right?
Well, there are companies out there that don't provide fast services. Trust me never go for those companies regardless of what they offer. Even if they offer lucrative lower than the average cost of junk removal.
Companies like these often times just string you along. Find a local company that provides 24/7 support and fast clean service.
The best companies out there will be able to provide you with whatever service you need whenever you need them. Even if it is on the same day they will be at your beck and call.
Jiffy Junk offers fast efficient junk removal services in NYC and you can check out our services by talking to one of our reps.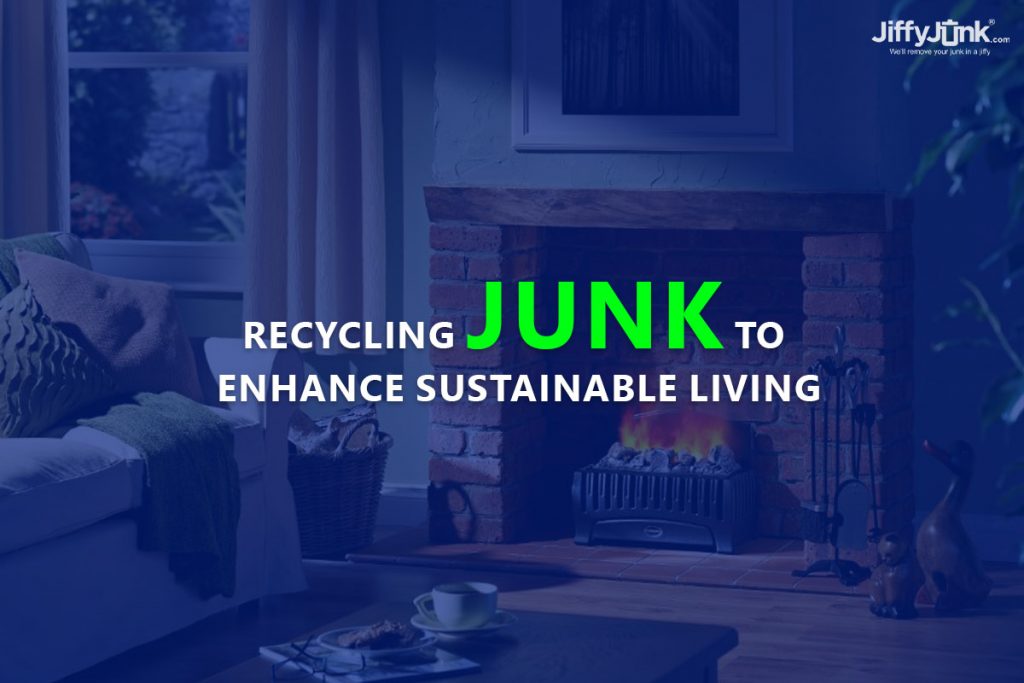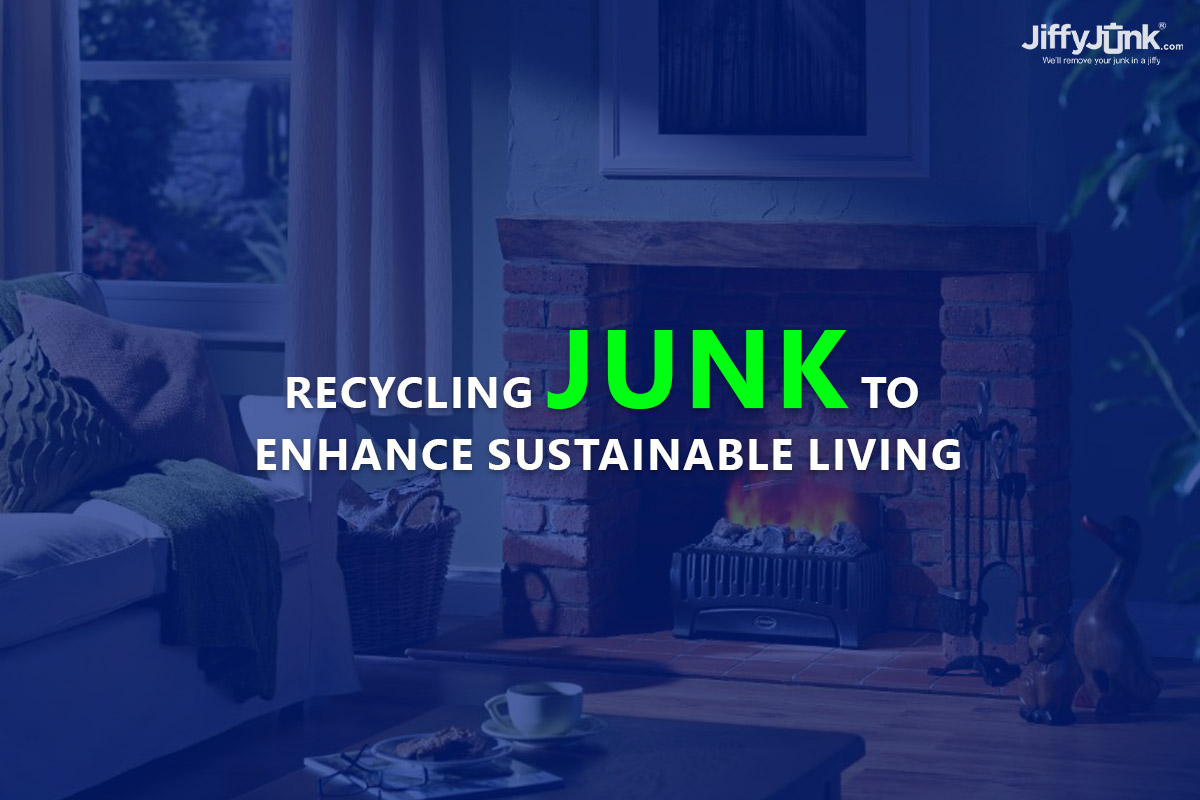 What Is Their Disposal Method And Policy?
In this day and age, it is of the utmost importance that the junk that is created is disposed of properly. This is one of the reasons people hire junk removal companies.
Because they know the importance of disposing of junk properly. When talking to a junk removal company ask them about their disposal method and policy. Ask to see if they have any license by any environmental agency or not.
This way you can ensure that the junk you created does not cause irreparable harm to its environment. There are plenty of junk removal companies out there who specialize in providing eco-friendly green disposal solutions.
Companies that offer this are usually the best around. Find a company like that and take up their service for your next junk removal job.
Do They Recycle Or Donate Properly Or Do They Just Dump In Landfills?
Like any responsible citizen, you are concerned about the waste we create. We are all concerned about pollution and it's effects on the earth. So naturally, you would want to ask this question.
You should find out if they are committed to their eco-friendly promise or not. The junk house should be properly disposed of. Making sure that the company is well on terms with its eco-friendly initiative, are you doing your part for the planet's well being.
So make sure that recyclables and things that can be donated don't end up in the landfills. Ask them about their commitment to the environment and do your part to help the planet.
Do They Have Polite And Professional Workers?
Now, this is an obvious thing. When you are working with someone you most obviously want a pleasant experience.
So you need to find out the company you are looking at has professional and polite workers. This way a stressful junk removal session can become a pleasant experience.
What Are Their Junk Removal Prices?
While cost is not a deciding factor for junk removal you should consider the prices set for junk removal services by the companies. The services you get from junk removal companies should not be at cost exorbitant prices.
When talking to a junk removal team ask about the prices they have set for their services. And don't go with the first one right of the bat. Take quotes from different companies to see how much they are setting their prices.
Compare and then make an informed decision on which junk removal company is best for you. If you are looking for the best junk removal services in NYC then you can contact Jiffy Junk.
With the best companies, you will find different price quotes full loads and single item removals—many even offer OAD or single item discounts, and the very best will offer free no-obligation quotes.
This way you will not face any disparity between the service you expect and the bill.
What Do Other People Say About The Company?
The best way to know if the company provides quality service or about company ethics is to look for people who have taken their services. Check for relevant citations where they may be listed see what people are saying there.
Check review sites and listings to check what customers are saying. Talk in relevant forums to see if they really do live up to their promises or not.
Checking the reviews and testimonials is perfect for someone thinking about taking up the company's services. Make sure you check for negative reviews as well.
Are They Local?
Unlike massive companies where quality assurance and work processes are mechanical and the prices are high local companies offer a respite.
Local companies are usually friendlier, know your area and laws, and the prices are lower as well.
However, you should also ensure that they have a proven track record in the industry. Finding a good experienced local junk removal company is the best way to proceed.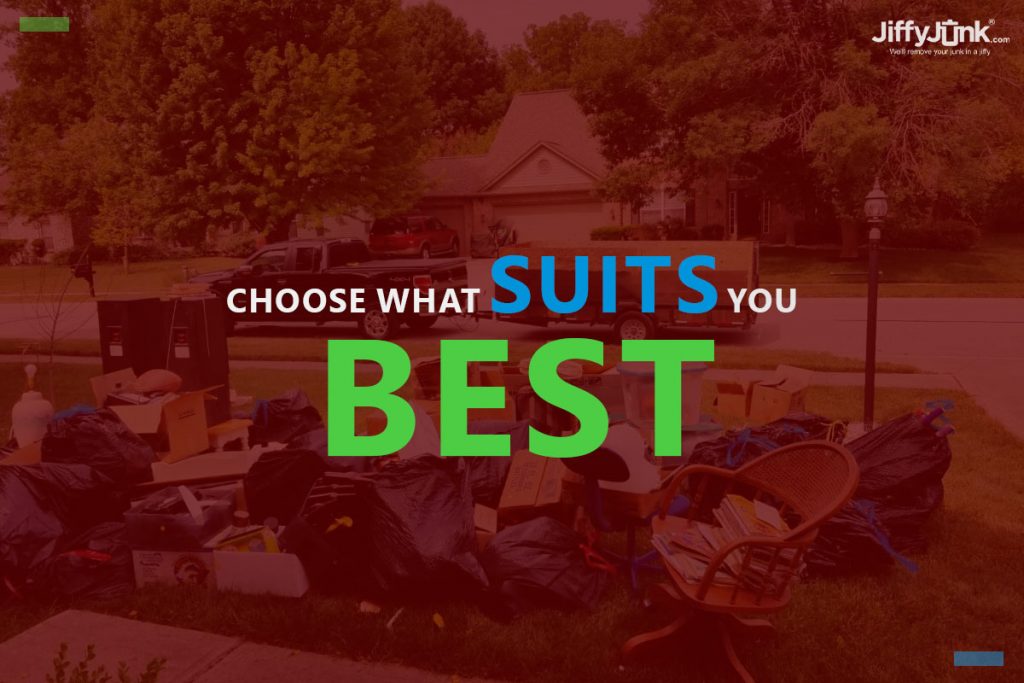 Choose The One That Fits You best
Choosing the right junk removal company is the difference between a lot of headaches to none. And this is why this list of questions was created. Here we tried to not only help you ask the right questions but give you an idea of what is considered best.
Remember large companies while they seem amazing might not be your perfect solution. So look around ask around find local companies or even national ones.
Ask them the questions and see if their terms are favorable for you. Make sure that all your terms are clear and they provide the full service you need.
If you do find favorable terms then you have found your right match. And when that happens then this post has achieved its purpose of helping you.
The New Yorker Bonus
If you are in need of a local junk removal service at a cost-effective rate then Jiffy Junk is the place for you.
We are one of the fastest-growing brands in the junk removal industry with 2019 being the best year out of all the previous.
We are expecting to grow at a faster rate the next year with the fully functional multistate operation expected to pick up even more speed.
Based out of New York, Jiffy Junk has become synonymous with quality junk removal service in NYC. To remove your junk haul, give Jiffy Junk a call at (844) 543-3966.