Scrap Metal

Pick Up Services
Professional and trusted junk removal across the United States since 2014.
Scrap Metal Removal

Made Easy
Are you tired of unwanted scrap metal occupying space in your garage, basement, yard, or storage unit? Most of us have scrap metal in our homes, but not everyone knows what to do with it. Scrap metal pick up is often one of the most difficult removal services to find. From old appliances, excess building materials, to construction debris, Jiffy Junk's team of trained professionals has the equipment and training to safely remove any of your unwanted junk metal. Our scrap pick up services are available in each of our locations. Click here to find a location nearest you.
Our

Scrap Metal Removal

Process
Between excessively heavy and bulky objects, sharp edges, and rust, scrap removal can be quite an undertaking and pose a safety risk for any homeowner or family. Jiffy Junk's professionally-trained staff can alleviate the burden by quickly and safely removing any of your old materials with our on-site scrap metal pick up. After providing an instant quote, Jiffy Junk's metal scrappers will clear your unwanted mess – freeing up that extra space in your home – and ensure all materials are properly recycled.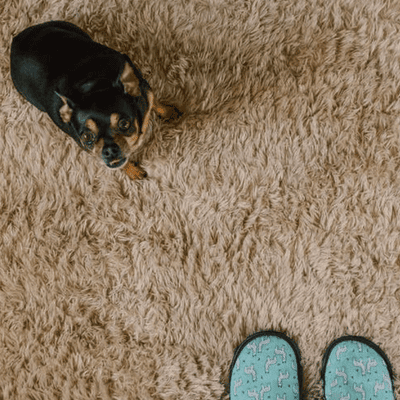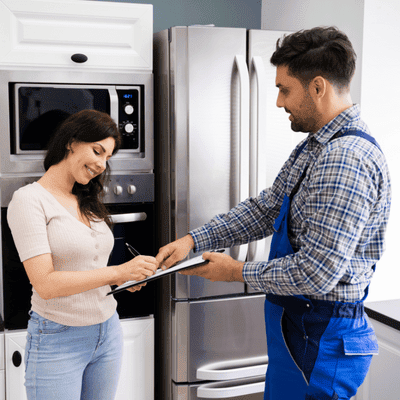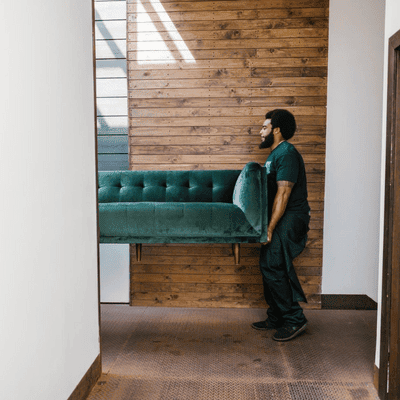 Dispose of Your

Scrap Metal Junk

in a Jiffy
We understand how time-consuming it is to dispose of bulky scraps. So save your effort and let our scrap metal collection team lift the heavy load for you. You just need to schedule a time for scrap metal pick up and we'll have everything wrapped up in no time. We'll pick up any type of scrap, along with any extra junk you may have.
Types of Metals That We Collect
Now that you know more about our scrap metal removal service, are you wondering exactly what metals Jiffy Junk can remove from your home or property? From steel, iron, aluminum, bronze, brass, and tin, we offer removal services for all of your unwanted metal materials. Our metal disposal team provides a white-glove service that will not only give you back the extra space you've been wanting but guarantees that your materials will undergo our environmentally-friendly recycling process as well.
Did you know steel is the most commonly used metal in the world and is also 100% recyclable? Jiffy Junk offers scrap steel pick up services for our clients, and our steel pick up services ensure an eco-friendly disposal of your unwanted parts or materials, no matter the size or volume.
Jiffy Junk's scrap metal pickup service includes iron. Iron is a highly abundant and immensely popular metal. Given its porousness, iron tends to oxidize over time which causes rust on its surface. Due to the high maintenance price, recycling is the best option for your old or unwanted iron materials with our eco-friendly disposal service.
Did you know aluminum, which is found in many places around the home and the office, saves 80% of the energy needed to produce it when recycled? As one of the easiest recycled metals, our junk metal pickup will remove any of your excesses or scrap aluminum materials and ensure an eco-friendly disposal.
Bronze, the first human-made alloy, is a hard element known to resist fatigue that doesn't bend or crack. Due to its high production price, bronze is one of the most highly sought materials to recycle. Our metal junk removal specialists can dispose of your unwanted bronze in eco-friendly fashion and help reduce the emission footprint needed to produce it.
Do you have scrap brass? Recycling brass is a great option for several reasons. The first being that it can be recycled many times without significant loss of quality. Second, it requires less energy to repurpose than many other metals, so it's no wonder it's considered one of the most eco-friendly metals in the world!
As a highly-common item in recycling centers, tin is another material that Jiffy Junk's eco-friendly removal services are able to recycle. Tin can be infinitely recycled to the same high quality. Due to its versatility and unique properties, it is highly recommended to recycle any unwanted or scrap tin materials.
After covering the most common metals that Jiffy Junk removes and recycles, do you want to learn more about how you can get started on your path to a clutter-free garage, basement, or yard? Our scrap metal removal process is incredibly efficient and a hassle-free solution to your excess scrap metal needs. From a seamless contact process, on-site instant quotes, a high-quality job done right, and our environmentally-responsible scrap metal disposal, Jiffy Junk is proud to provide our valued clients with a five-star process from start to finish! Learn more about how you can get started with Jiffy Junk's scrap metal removal services below.
If you are able to do so safely, you can speed up Jiffy Junk's scrap pick up service by sorting all unwanted items from the rest of your belongings or materials. Once we know what you would like to dispose of, and what you would like to keep, our team of experts will handle the rest. Our staff will ensure that all of your excess materials are removed from your home, property, or workspace in a jiffy.
Contact the five-star rated customer service team at Jiffy Junk today to get started on your path towards a refreshed and mess-free space! There are several ways to reach our dedicated team. You can call Jiffy Junk at (844) 543-3966, text us at (310)-881-8375, or email us at support@jiffyjunk.com. Once your appointment is set up, our scrap metal removal specialists will handle the rest on-site and have your home looking as spacious as ever. Get started today!
Jiffy Junk's removal experts can offer you an on-site instant quote for all of your unwanted scrap metal, old appliances, or excess building materials. Our team of specialists will sort through your metals and provide a price right on the spot. From steel scrap pick up, to any other metallic materials you're looking to dispose of, Jiffy Junk is your one-stop shop for any scrap metal needs.
White glove customer service is at the core of our philosophy at Jiffy Junk. After calculating the estimate, our staff members will provide fast and reliable service when removing all your unwanted scrap metal. Regardless of how large or small of a job, our team is committed to providing an efficient job well done so you can get back to enjoying your space. Before we leave, we make sure to clean up the space, leaving it in better shape than before we arrived.
Get in touch with the Jiffy Junk team for all your scrap metal removal questions.
*All website prices on website are subject to change
Where Can I Dispose of Scrap Metal Near Me?
There are several options to dispose of scrap metal in an area near you. However, scrap metal disposal can only be done legally at specific locations such as scrap yards and recycling centers; both of which operate on their own schedules, not yours. Additionally, patrons are required to transport and sort their scrap metals before they can be accepted. Jiffy Junk's scrap metal haulers provide on-site, hassle-free pick up of any of your unwanted materials whenever it's most convenient for you. Please click here to find a location nearest you.
What is the Highest-Paid Scrap Metal?
Scrap metal collectors value copper as the highest-paid scrap metal. Copper is primarily found in electrical wiring, electromagnetic components, and plumbing. Because of its versatility and high-volume usage, it's particularly sought-after among commonly scrapped metals. However, other materials such as brass and aluminum are also highly-valued as recycled materials due to their renewability.
What Kinds of Metal Cannot Be Recycled?
Metal-based materials such as paint cans, motor oil cans, pots and pans, and propane gas tanks cannot be recycled because of their potential toxicity, hence the reason you should never add them to your recycling bin. Instead, they should be disposed of at a hazardous waste depot. Jiffy Junk is committed to ensuring the environmentally-friendly disposal of all items we come across.
What Makes Our

Jiffy Junk

Different
Interested in

Getting Started?
Have a big cleanout job that needs to be done right away? Contact us today. We'll get rid of your junk in a jiffy!
What Our

Customers

Are Saying
Our customers in our local service areas love us! We are proud of our reputation for excellence, fairness and professionalism. Read what customers say about working with us.